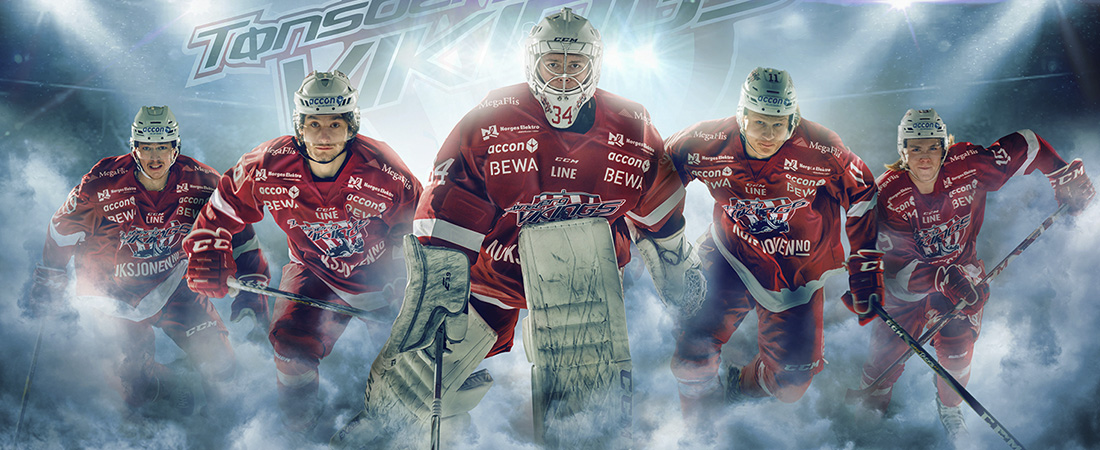 02 apr

TønsbergVikings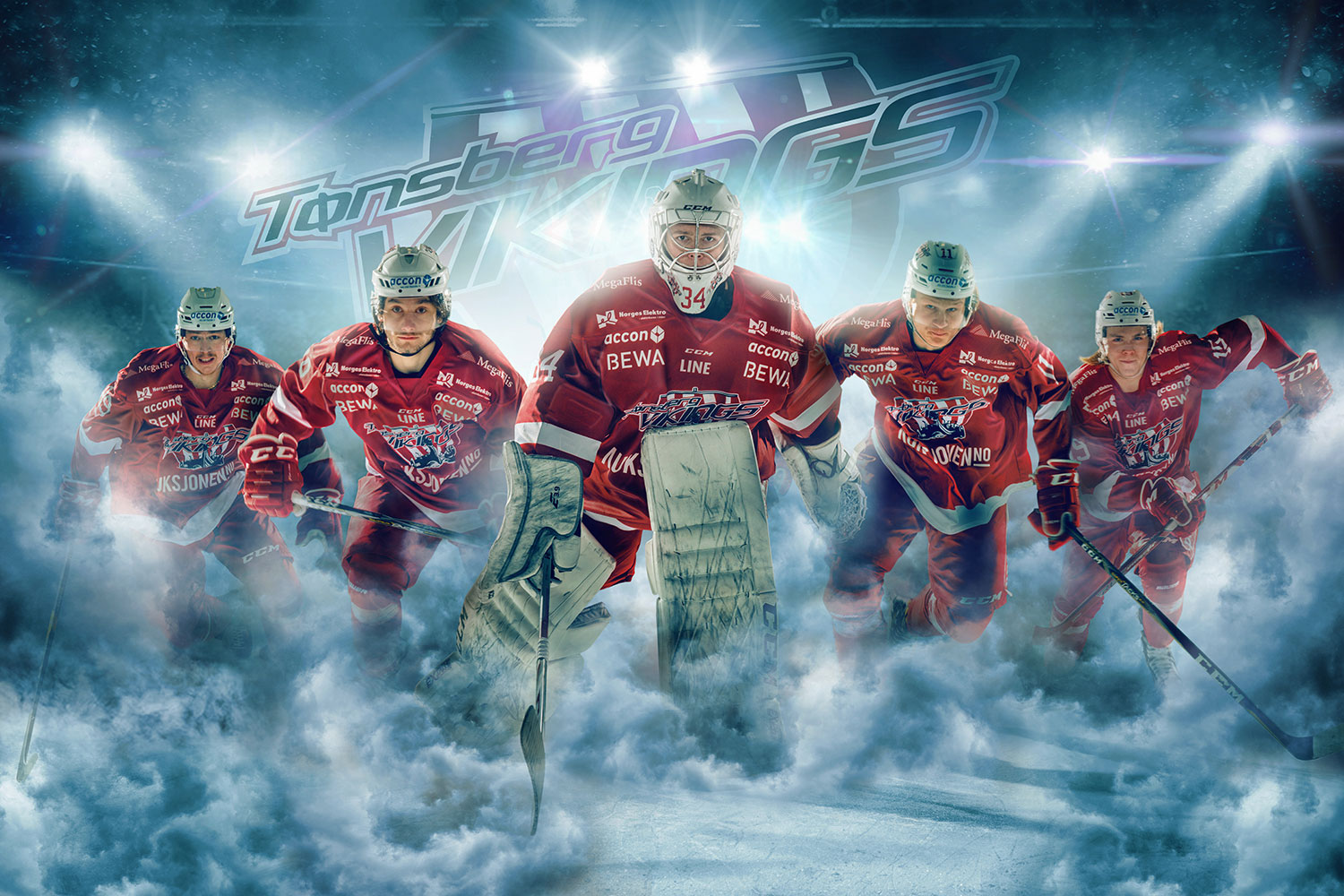 TønsbergVikings er en av mine favoritter å kunne fotografere. Hvert år så fotograferer jeg to av byens lokal lag – og TønsbergVikings er en av disse. Det som gjør det så spennende å kunne gjøre denne jobben er at man kan være så kreativ en vil – og nesten gjøre som en vil. Men bare nesten. Dette er selvsagt et samarbeids prosjekt der man må alltid høre på hva kunden ønsker også. TønsbergVikings er ikke noe mindre i den forstand.
Nå skal det sies at jeg fotografere begge lagene i byen, som TønsbergVikings er en av to – helt gratis. Dette er en av mine måter å prøve å hjelpe klubbene på her i byn. Jeg er opprinnelig fra Fredrikstad der lokal sporten står sterkt. Og det gjør meg ikke mindre patriotisk av å bo her i Tønsberg. Jeg har vært i byn her i ca 10 år i skrivende stund og trivs veldig med det, derfor så ønsker jeg at byen lag skal kunne by på sitt beste. Både sportslig og på bilder.
TønsbergVikings hadde denne gangen ønsket om å gjennomføre litt mer spektakulære bilder med mye farger, spenning og kreativitet. Så det gjorde vi. Og disse bildene du ser her blir brukt fremover til masse reklame og for å få flere med på ishockey her i Tønsberg. TønsbergVikings er et lag som er i skrivende stund i første divisjon, med lite opphold for par år tilbake i eliten. En dag så kommer Vikings også opp i gode selskap igjen, der de skal møte Stjerner. Dette blir nok en spennende kamp.
Vikings er hockey laget i vår by – og byn er rød og skal vises seg frem i Norsk hockey sammen heng. Derfor støtter jeg dette laget – for laget bringer både liv, sports ånd og muligheter for barn og kunne spille ishockey som sport. Derfor gleder jeg meg alltid å kunne fotografere og hjelpe gutta med bilder – og det de trenger av meg.